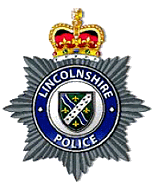 and the former constituent forces of
Parish of Holbeach, Parish of Hemingby, Boston Borough Police,
Lincoln City Police and Fire Brigade, Lincolnshire Constabulary.
---
LEST WE FORGET
---
---
Const William Alcock
Died 14 July 1838, aged 68
Fatally injured when assaulted while attempting to quell a riotous mob.
---
---
Const Thomas Bett Gell
Died 15 October 1876, aged 53
Fatally bludgeoned assisting a woman being attacked by her son.
---
---
Sgt Joseph Owen Jakes
Died 25 June 1934, aged 36
Fatally injured when knocked down while directing traffic late at night.
---
SC Arthur Sydney Showler
Died 8 February 1940, aged 37
Drowned when he fell into a dock at Boston while on foot patrol at night.
---
Lincoln City Police Fire Brigade
---
P/Fm Alfred Clay
Died 24 August 1911, aged 38
Killed when he was buried by a collapsing wall while fighting a fire.
Fatally injured when struck by a car while on bicycle patrol at night.
---
---
PC Alexander McBrian
Died 1 November 1860
Shot and fatally wounded when he challenged a poacher at night.
---
PC William Reynolds Woolley
Died 26 August 1905, aged 37
Collapsed and died during a violent struggle to arrest a drunken man.
PC Robert Dodds
Died 6 June 1938, aged 39
Fatally injured on patrol when his motorcycle seized and threw him.
---
PC William Gordon Ward
Died 29 May 1941, aged 20
Killed on duty by detonation of an unexploded bomb after an air raid.
---
PWRC George Gouldby Wrighton
Died 27 January 1945, aged 42
Asphyxiated in a police box after a gas main fractured in an enemy air raid.
PC Allan Richard Holmes
Died 21 May 1958, aged 31
Fatally injured in a crash when a tyre burst on his police motorcycle.
PC Ian Robert G. Mavor
Died 14 June 1969, aged 23
Killed when his car crashed while undergoing a police driving course.
---
---
PC Terence James Moncaster
Died 7 January 1977, aged 29
Killed when his traffic patrol car was in collision with a lorry at Harpswell.
---
D/Sgt Keith Whitlam
Died 16 September 1981, aged 40
Killed while on duty with two other people when their cars collided.
---
PC Andrew Ian Archer
Died 8 June 1992, aged 31
Fatally injured in a motorcycle accident while on traffic patrol duty.
---
PC John Charles Palmer
Died 21 January 2002, aged 33
Fatally injured while on patrol when his car was in collision with a lorry.
PC Stacey Victoria Pyke
Died 15 January 2007, aged 20
Killed in a road accident whilst driving home after her first full night duty.
---
SC Scott Ashley Bennett
Died 3 November 2012, aged 24
Died in a collision with a lorry while travelling to a training course at HQ.
---
LEST WE FORGET
---